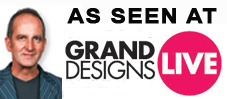 Low energy electric underfloor heating systems
100% efficient - 100% Recyclable - 100% safe
Easily installed anywhere.
The most cost-efficient heating system on the market today.

Welcome to the future of heating.

Make heating your home affordable, the Norwegian way.
Warmfloor can be used to heat a single room or a whole building.
To ensure our systems work with optimal efficiency every installation is tailor-made for the individual room or area.
TO FIND YOUR NEAREST LOCAL SUPPLIER
or for more information or a free quotation to suit your needs either -
or CALL : 01262 468600 07508 134081
ukwarmfloor.com east fold, dringhoe, east yorkshire yo25 8ah
Heating at half the cost . Easily installed anywhere.
Low-energy electric underfloor heating
The only underfloor heating system you can safely install right under your carpet.
The only underfloor heating system that thinks for itself, using the minimum energy to keep your whole house constantly warm.
The only underfloor heating system so durable that it can be nailed through with no effect on performance.
NO maintenance costs.
Lower your heating bills - Increase your comfort.
Think electric underfloor heating is expensive to run? Think again!