A LOCAL SERVICE FROM AN INTERNATIONALLY RENOWNED COMPANY.
The EPWarmfloor system is made by Elektroplast A.S. - a family-owned manufacturing company based in Oslo, Norway, but with international offices in 5 countries.

The EPWarmfloor system is relatively new to the U.K. but well-established throughout Europe.
Obviously it's good to know that the company is large enough to be around long enough to honour the 20 year guarantee, but we know that it's even more reassuring for customers to know that they have someone local to call on for good service, information and help.
Which is why the heating system is only supplied through authorised distributors, ensuring that every installation is backed up by trained and experienced local staff, wherever you are.

Elektroplast A.S. was founded 26 years ago, following the development of a 24 volt underfloor heating system using revolutionary new technology by Knut Irgens.
Since then through years of constant research and innovation the current EPWarmfloor heating system has been developed by Knut and is branded under the name EPWarmfloor of Norway throughout Europe.

EPWarmfloor is used internationally as the system of choice throughout homes, commercial & industrial buildings and particularly in the medical and hotel industries due to it's unique 100% energy efficiency and safe nature.

UK Warmfloor is now bringing the system to the UK market, and just as in other countries, we aim to keep our business operating at a local level by appointing regional & local agencies. This is how we ensure that through constant quality assessment at the customer level we can offer you the best possible service from advisors and installers fully trained to our highest standards.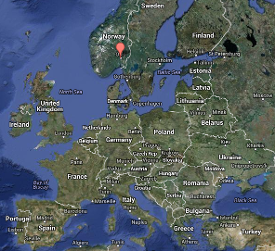 Click below to visit some of our sites in other countries:
and our import company:
Every job is individually checked, customer by customer, to ensure that you are completely happy with our products and service.
We have a very simple reason for doing this :

WE KNOW THAT SATISFIED CUSTOMERS ARE THE BEST ADVERTISING WE COULD EVER HAVE.